The #1 rated service management software
We have completely reimagined the service management experience so you can get to work and focus on what you do best.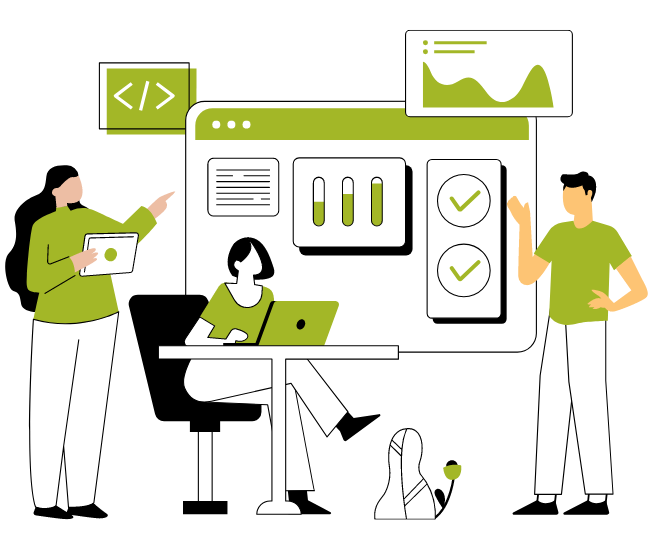 Everything you need to see, available at a glance
Eliminate overbooking or under-booking jobs with real-time online scheduling tools. Get complete visibility over all workers' schedules and sync new appointments to your team's calendars to deliver efficient and punctual service.
Stay connected, even when you're on the go
FieldOrbit allows you to send jobs to workers by text message or keep them up-to-date with easy-to-use iOS and Android mobile apps, ensuring communication in the field is seamless.
Easily integrate with your favorite apps
Eliminate errors and improve the accuracy of your invoices. Online payment processing offers competitive credit card processing rates and helps ensure that all bills are paid in a timely manner. Integrates with QuickBooks, Sage and Xero.
Frequently asked questions
"We had tried all of the popular project management apps, but none was a perfect fit for our company - until now! We're collaborating now better than ever before."

"I just signed up for the free trial last month and as soon as I started using the app, I knew it was going to become a core part of our team's workflow."

"I love the seamless integration with all of the services that we are already using. That was a huge selling feature for us. It all just simply works so well together."

"If you're on the fence- just go for it. I assure you that within the free trial period you'll be hooked and wish you found this much sooner!"

"Our team has specific workflows and processes in place. We were now able to enhance and refine all of them. Highly recommended."

"Our expectations were certainly exceeded. Everything is just so well thought out, and snappy. Their support team is excellent too!"

Sign up to today to start your free trial
All the features, all the support, and no credit card required.